It is shop hop Saturday and that means we need to take a look at everything that is, was or is going to be good for the business of books for the past 7 days!
This blog shop is sponsored by my very good friend Ruthi aka abitoshunsine. Check out her site and you might even find something beautiful to fill and empty spot in your house!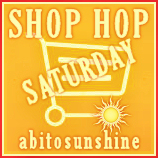 This week I tried to add as many followers as I could to my blog roll and in the process I came across
Book Loving Mommy
who has a fantastic blog and a list of challenges longer than I can even begin to say. ANYWAYs one of her challenges is to review the books by the authors that are her followers -- just my luck - I'm her follower AND I'm an author! Go figure.
But, back to business.
Reviews4Reviews.com which is the online review site I own for authors to review other authors has signed up a new author for the year: K. Lippi and her book: 13 Days:The dark Circle.

In the coming week I hope to complete my blog roll as well as to add more followers and make more connections with members of Book Blogs.